9.1. 2019 Screenings - Alseum 15:00 - 21:00h
location:. Museum Alsergrund Währingerstraße 43. 1090 Wien

B1: "animation & documentary"
15:15 Library - ground floor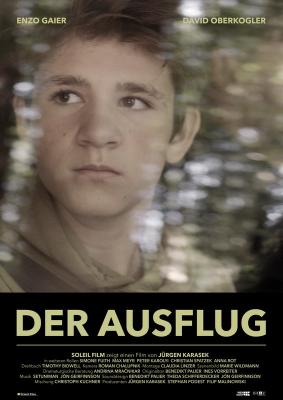 The Shape of Time (AUT, 16') by Dominik Schwab
Seven Sacred Laws (CAN, 29') by Nihad Ademi
The Woman Who Turns Into A Castle (AUT/GB, 4') by Kathrin Steinbacher
2 Aliens - Found Footage Fiasco (GER, 34') by Thomas Zeug (VP)

B2: "The wrong place"
16:30 - Library - ground floor
The last Drop (GER, 10') by Sascha Zimmermann


Formation

(AUT 12') by Vesely Marek
Cactus facing the sun (Chin, 15') by Zou Xiu Ming


I am Social

(AUT 6') by Selina Nenning
Infill & Full set (Vietnam/UK, 15') by Hai Duc Dao

B3: "The wrong place 2"
17:30 - Library - ground floor

Der Ausflug (AUT, 39') by Jürgen Karasek
Legends of the 19th century (AUT, 6') by Alexander Bruckner (MV)
Momentum 2 (JAP/AUT 2') by Gen Seto
Dream (AUT 2') by Dominik Downarowicz, Andreas Reisenbauer

A1: international shorts 16:00 Room EXH1 - 2nd floor
Parking 58 BXL (BEL, 6') by Dieter Grohmann
Famelica (ITA, 4') by Basculante (MV)
To Visit (KOR, 6') by Euiyoung Lim
The Lovers (CH, 4') by Mathieu Cacheux (MV)
UFO (BEL, 4') by Kevin Meul (MV)
Threat Count - Tao of Bobo (USA, 2') by Daniel Appleby
The swimmer (SPA, 18') by Pablo Barce Orellana
Wonderwall (UKR, 7') by Alexander Denysenko (MV)
Silent Lighthouse (IRAN, 2') by Payam Laghari, Farshad Ghafari
Fight (TAI, 17') by David Lim
Perception (BAN, 6') by Salim Reza
Sign (RUS, 25') by Svetlana Samoshina


B4: experimental and the evil - 19:00 - Library - ground floor
Out of the Shell (GER, 10') by Leander Behal
Deternity (AUT, 3') by Mersolis Schöne, Evi Jägle
Once I'm Alone (GB, 6') by AL & K
Schau ins Land (GER/AUT, 4') by Moritz Ellermann (VP)
Impressure (UK, 5') by Guli Silberstein



9.1.2019

Exhibition - Alseum (approx. 19:45) Room EXH1+2 - 2nd floor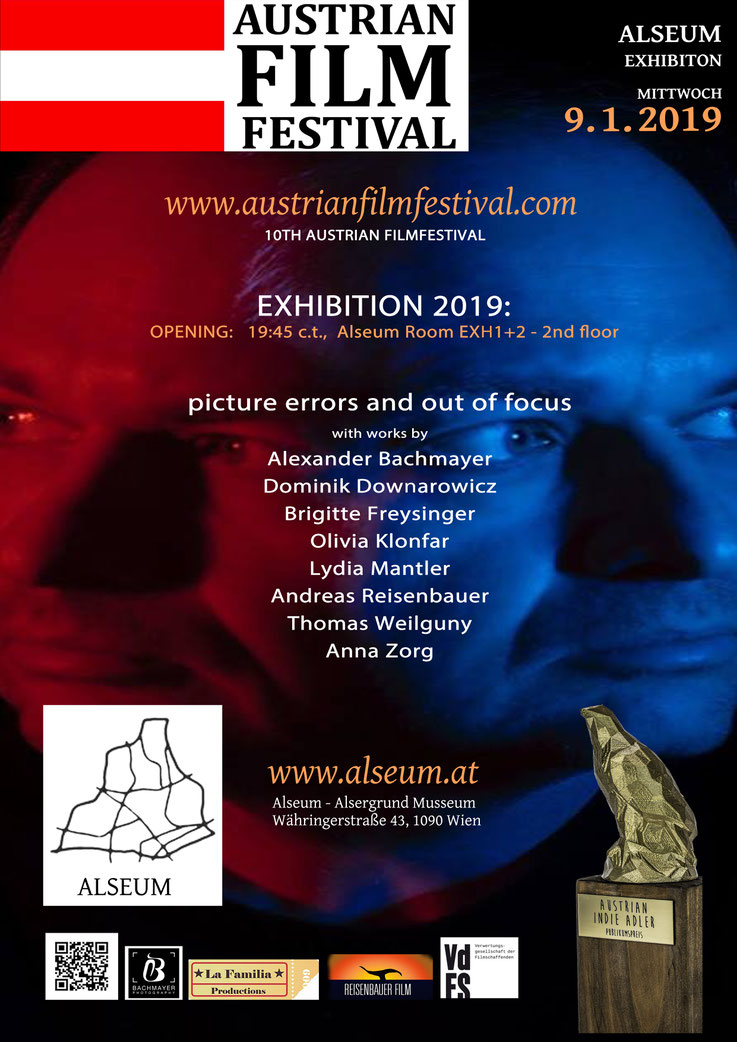 Thema: Bildfehler und Unschärfe
location:. Museum Alsergrund Währingerstraße 43. 1090 Wien
with works by Alexander Bachmayer, Brigitte Freysinger, Olivia Klonfar, Lydia Mantler
Dominik Downarowicz, Andreas Reisenbauer, Thomas Weilguny, Anja Zorg




The Shape of Time (AUT, 16') by Dominik Schwab
Impressure (UK, 5') by Guli Silberstein

12.1. 2019 SCHIKANEDER KINO 19:00 (95')




Light Matter ⌂ (AUT, 5') by Virgil Widrich
Be my Rebel - Nena & Dave Stewart ⌂ (AUT/GER, 4') by Virgil Widrich
Heroes (SPA, 8') by Pablo Manchado Cascón, Santiago Cardelús Ruiz-Alberdi
Der nächste bitte (AUT, 7') by Alexandra Rieser, Alina Fromm
Entschuldigung, ich suche den Tischtennisraum und meine Freundin (AUT/GER/SWE, 23') by Bernhard Wenger
Brandung - Axel Le Rouge (GER, 4') by Silvia Johanus (MV)
Trieb (CH 3') by Diego Hauenstein
Leeward Side of the Mountain (AUT, 22') by David Keeler
The Invisible Hand of Adam Smith (SLO, 16') by Slobodan Maksimović
Nice to Meat You (AUT, 1') by Thomas Kepplinger
Fairy Tail (USA, 4') by Justin Schaack, Kristin Schaack





13.9.2019 BELLARIA KINO (⌂) 17:00
Strawberry Moments by Renate Woltron (WELTPREMIERE)
Eine Komöide - mehr Infos hier





3.10.2019 BREITENSEER KINO (⌂) 18:30
Unruhezeiten (GER, 74') by Eike Weinreich
zum Thema: Wahnsinn, Künstler & Globalisierung
Warum noch ein Kulturevent organisieren, ein Kino oder Theater führen,
wenn die globale Überbevölkerung doch heute fast nur mehr kapitalistisch usurpiert wird.
Viele Filmemacher dieses Jahres haben sich damit auseinandergesetzt,
wie der einzelne im Zwiespalt zwischen globalem Kapitalismus
und persönlischer, künstlerische Freiheit überleben kann.


3.10.2019 BREITENSEER KINO (⌂) 20:30 ⌂
Royal Blue (AUT, 20') by Dinko Draganovic BEST AUSTRIAN DRAMA
Kippah (GER, 25') by Lukas Nathrath
Die Ruhe nach dem Sturm (AUT, 42') by Luca Amhofer BEST AUSTRIAN ACTION



FREITAG 4.10. - SAMSTAG 5.10.: SCHIKANEDER KINO (⌂)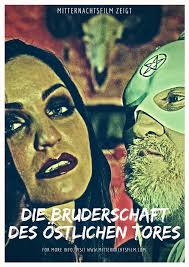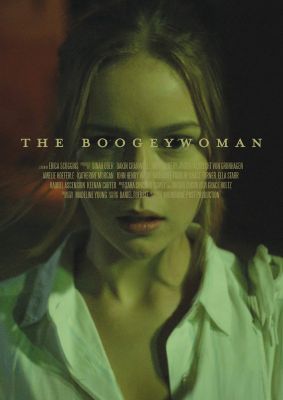 4.10.2019 SCHIKANEDER KINO (⌂) 19:00 (85min)
TICKETS


In diesem Programm geht es um aktuelle Themen der Menschen im 21. Jahfhundert,
Kurzfilme aus den Genres: Experimentalfilm, Doku, Horror und Thriller
Publikumswettbewerb 1
Entropia (DAN, 4') by Julie Annlie - BESTER INT. EXP FILM
The Replacement (UAE, 11') by Nabil Chowdhary
Prisoner of Society (GEOR, 15') by Rati Tsiteladze - BESTE DOKU
Heimat - Lamin (AUT, 3') by Lorenz Zenleser, Henrietta Rauch
Forever (AUT, 1') by Mersolis Schöne WELTPREMIERE
A Picture in the 21th Century (AUT, 5') by Stefan Pecher
Short | Shakespeare - Lost ("Read my Lips") (AUT, 2') by Juliana Neuhuber
Die Bruderschaft des östlichen Tores (AUT, 38') by Markus Wimberger WELTPREMIERE



4.10.2019 SCHIKANEDER KINO (⌂) 21:00 (86min)
TICKETS
Horror, Thriller und Musikvideos
Publikumswettbewerb 2
Boogeywoman (USA, 17') by Erica Scoggins BEST INT HORROR
Blinded by Stardust - Follow the Sun (AUT 4') by Lauren Klocker, Lukas Cioni (MV)
Inhumanity (AUT, 31') by Herbert Gantner
The Game Partner (AUT, 4') by Perica Antov
Good Morning World (AUT, 17') by Alexander Weber
.Erase (AUT/FRA, 8') by Sofia Dillenberger
Vampire Vienna: Kill the Vampire (AUT 3') by Mike Lomoz (MV)

SAMSTAG 5.10.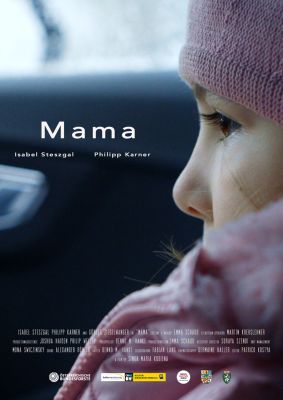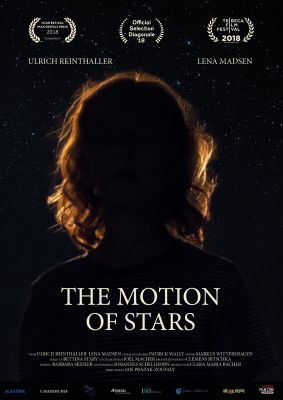 5.10.2019 SCHIKANEDER KINO (⌂) 17:00 (88 min)
Publikumswettbewerb 3
TICKETS
Drama, Thriller, SciFi, Komödie
2nd Class (SWE, 14') by Jimmy Olsson
Trust (working title) (AUT, 9') by Eric Linha
Ende Eden (AUT, 9') by Valentin Stejskal
Mama (AUT, 5') by Simon Maria Kubiena
Tracer (AUT/USA 14') by John Wray
Thy Neighbour (AUT, 12') by Carolina Schmidt
Mona (GER/AUT, 25') by Sonja Presich


5.10.2019 SCHIKANEDER KINO (⌂) 19:00 (93 min)
Publikumswettbewerb 4
TICKETS
Komödie. Drama, SciFi,
Bewegung der Sterne (AUT, 13') by Jan Prazak
Danke, aus! (AUT, 7') by Luca Amhofer
Verhängnis (AUT, 10') by Reinhard Nowak. Istvan Pinter (WELTPREMIERE)
Barrierefreies Date (AUT, 10') by Christoph Kopal
Schwingen des Geistes (AUT, 30') by Albert Meisl
Your last day on earth (SPA, 15') by Marc Martínez Jordán BEST INT. SCI-FI





5.10.2019 SCHIKANEDER KINO (⌂) 21:00 TICKETS
AWARD CEREMONY
Genreawards & Online-Awards
Indie Adler für Publikumswettbewerb
Indie Adler für beste Kurzfilme Jury Award
Indie Adler for bes international feature film

gefolgt von / followed by

The Shepherd (HUN, 91') by Illés László (Best international film 2019)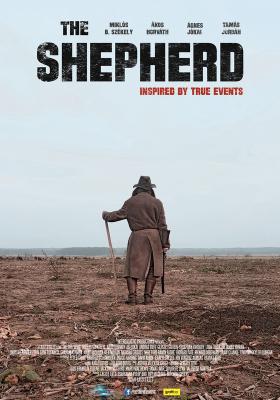 5.10. 2019 SCHIKANEDER BAR (⌂) 22:00
BEST MUSIC VIDEOS / ONLINE
Periode 28

(GER/AUT, 4') by Annika Müller, Alexander Tank BEST ONLINE AUSTRIA
Wonderwall (UKR, 7') by Alexander Denysenko BEST ONLINE INTERNATIONAL
III - Spaces of Solitude (AUT/JAP/RUS, 12') by Manaho Shimokawa, Ivan Pavlov, Aksel Stasny BEST DANCE
und u.a.
Counting Down (AUT, 4') by Tobias Steiner
Liebe siegt (AUT, 5') by Mascha Peleshko



30.11. 2019 Gasometer Megaplex 20h
Portae Infernales (AUT 116') by Herbert Gantner, Philip Lilienschwarz, Markus Wimberger
mehr Infos hier



ONLINE:
siehe hier

AWARDS:
siehe hier

(Hits si

www.austrianfilmfestival.com